Digital Skills 4 Girls - Let's Learn Together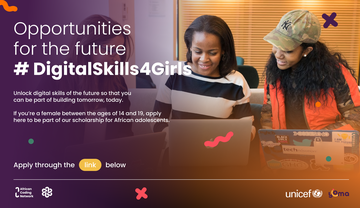 The ACN, in collaboration with Yoma and Umuzi, is launching the #DigitalSkills4Girls programme. This programme is aimed at exposing female adolescents to digital careers and bridging the digital skills gap in South Africa.
South African female candidates between the ages of 14 - 19 are invited to apply to be part of our scholarship where they'll learn an array of digital skills: from coding basics to digital marketing and e-commerce.
If you're highly self-motivated and hungry to gain entry into the digital world of work one day, then this opportunity is for you.
Click the link to find out more.
Go to homepage